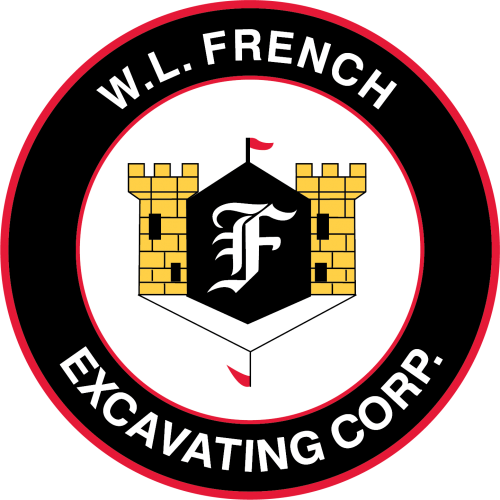 https://www.indeed.com/cmp/W.-L.-French-Excavating-Corporation/jobs?jk=38cea6a6ea319307&start=0
We're looking for an experienced welder/fabricator to join our team. Come grow your career at one of the region's leading construction and transportation companies!
Job Type: Full-time, Monday-Friday
Responsibilities
Requirements & Qualifications:
Safety Oriented
Self-motivated
Professional
Takes pride in work
Team player
5+ years of experience in welding, including gas metal arc welding, flux core arc welding, shielded metal arc welding, tungsten inert gas, carbon arc gouging, flame cutting, plasma cutting
Massachusetts 1B, 2A, and 3A hoisting licenses (or ability to acquire them)
Experienced with repair work on heavy equipment of all types, trucks, trailers, and snow equipment
Can multitask, change direction, or stay on task depending on our schedule
Able to lay out work using drawings, prints, or verbal direction and take a project from start to finish with minimal direction
Knowledgeable of how to safely use shears, brakes, ironworkers, bandsaws, grinders, and any fabrication-related equipment and tools
Knowledge of heavy equipment, trucks, and snow removal equipment
Ability to work with limited supervision
Strong listening skills, ability to follow direction
Ability to maintain a safe and clean work zone
Have own welding and fabrication tools
Ability to work overtime as requested
Experience with computers (work order system)
OSHA 10-hour training certification required
Must pass pre-employment drug screening
About Us:
Best-in-class industry leader, named a Top Place to Work by The Boston Globe
Contributor to large, high-profile, complex construction projects in Massachusetts
A family-owned company with a family-oriented culture and a dedicated commitment to safety
New state-of-the-art office, including an on-site gym
At W. L. French, we're committed to creating a diverse environment and are proud to be an equal opportunity
employer. All qualified applicants will receive consideration for employment without regard to race, color, religion, sex, gender identity or expression, sexual orientation, national origin, genetics, disability, age, or veteran status. We strive to provide a culture in which everyone can build and grow their careers.
Benefits:
Competitive compensation
Bonus pay
401(k)
401(k) matching
Dental insurance
Employee assistance program
Flexible spending account
Health insurance
Health savings account
Life insurance
Paid time off
Professional development assistance
Vision insurance
Shop welder must be able to reliably commute to North Billerica, Massachusetts or have plans to relocate before starting the position.