As a Massachusetts Licensed Asbestos Contractor, W. L. French Excavating specializes in asbestos contaminated soils.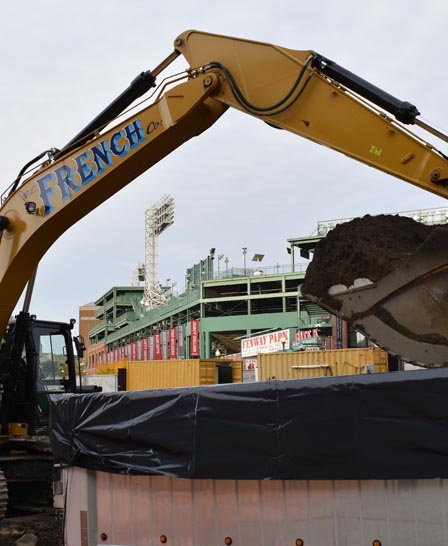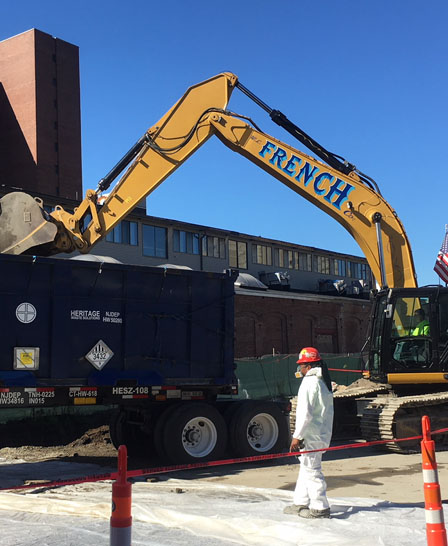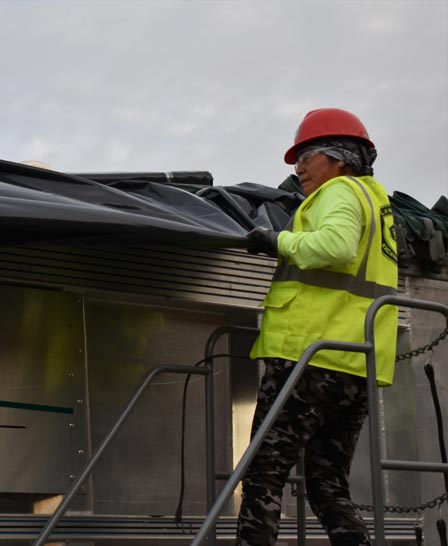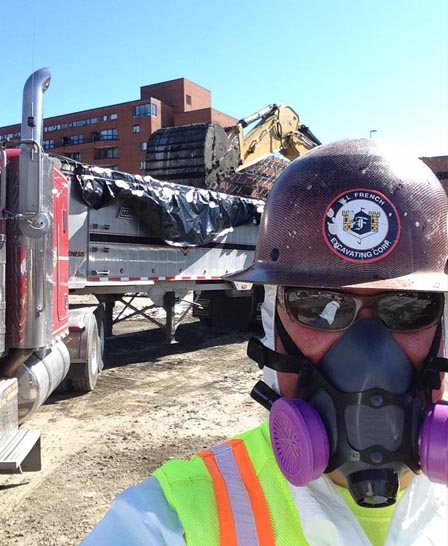 Certified
Expertise
---
We have 40 HR trained and licensed Asbestos Workers and Supervisors on our field staff. We cross train operators and laborers so that we can quickly handle changes to jobsites without changing personnel.
We have an in house trained and licensed Asbestos Project Designer to quickly and accurately complete our Non-Traditional Asbestos Work Plans.
With the mandated trainings lacking information and guidance on asbestos contaminated soils, we conduct an additional in house asbestos in soil trainings for all those involved with abatement projects.
---
What our clients have to say...
---
During this past year, we were able to dispose of some $8,000,000 worth of contaminated materials and soil without any affect to the project schedule. This is due in no small part to your management skills in developing a team of highly motivated professional and experienced people to tend to all aspects of this extremely complicated task.

W. L. French hauled in over 600,000 tons of material in a two year period for this project.  W. L. French led a team of professionals from their scale house operator, to the drivers to their internal team.  ET&L highly recommends the W. L. French team for any large scale soil management and waste disposal projects requiring deep experience, knowledge and quick volume turnarounds.

There are only a few times in my career that I have felt so strongly about the performance of a contractor that I reduced a compliment to writing. My experience with W.L. French warrants a written compliment.

W. L. French has been one of the most instrumental subcontractors in the execution of this project from the pre-construction bidding phase all the way through completion.