In keeping with this tradition, Klarman Hall provides a world-class convening venue designed to welcome event participants and instill in them the imagination, motivation, and skills to transform ideas into action at HBS, throughout Harvard University, and far beyond.
Source: www.hbs.edu
Customer:
Harvard University
General Contractor:
Walsh Brothers
Architect:
William Rawn Architect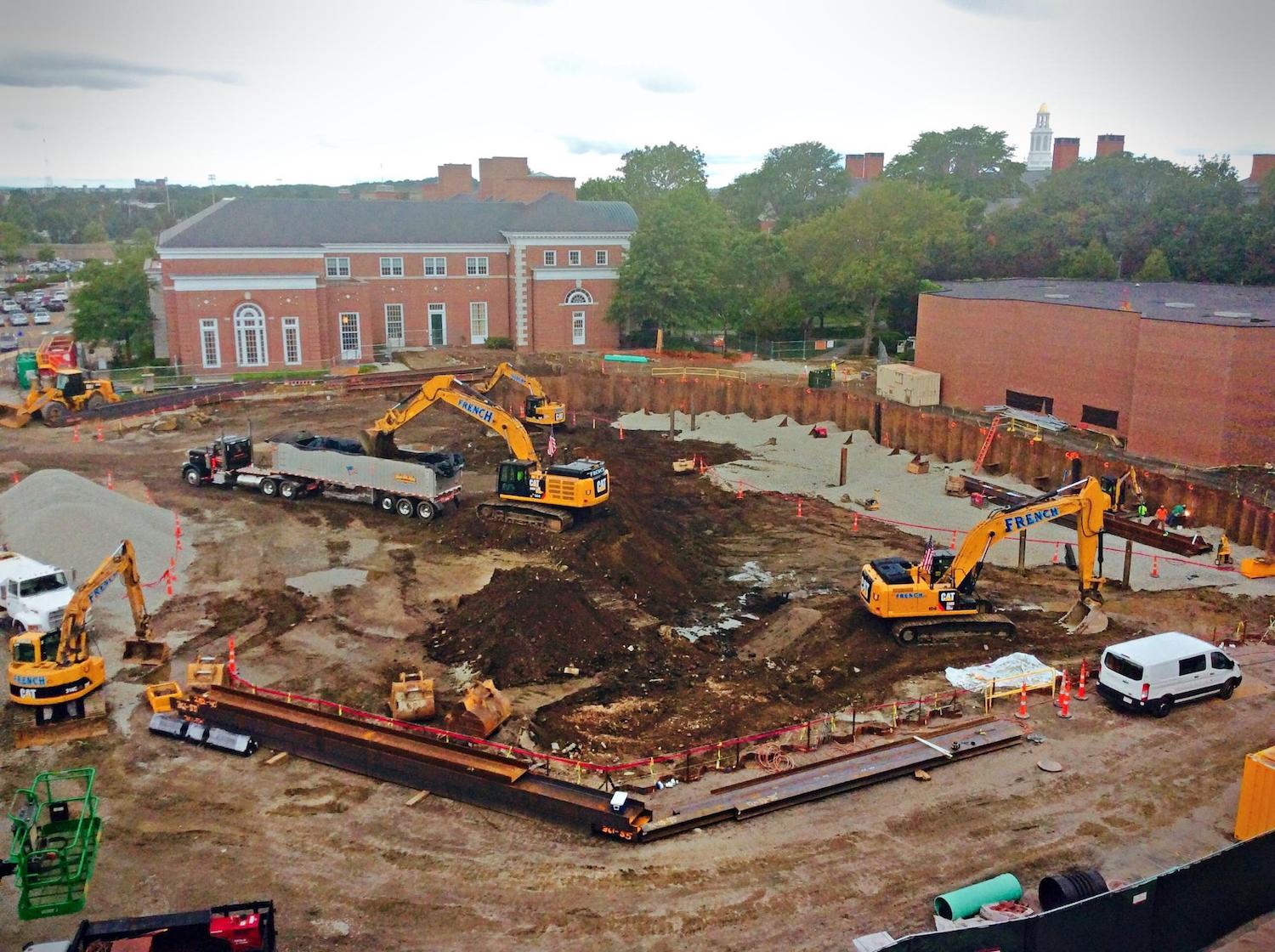 Located next to the Spangler Center, Klarman Hall was designed by William Rawn Associates and built by Walsh Brothers Construction. The contemporary brick, stone, and glass façade of the building evokes the Georgian-style architecture of the 1927 McKim, Mead & White campus design. The 81,000-square-foot structure has two stories, with an additional below-grade concourse. Pathways and green spaces around the building complement the site, designed by landscape architects Reed Hilderbrand, LLC.
For this Excavation and Soil Management project, W. L. French was required to dispose of 75,000 tons of urban fill and natural soils. In addition to this, our scope also included site demolition, relocation of existing 18" sewer and 36" drain lines up to 15 feet deep, installation of new water, sewer, drain, and electrical utilities, and reconstructing an existing parking lot and access road.
This state-of-the-art, dynamic new 'convening' space includes a 1,000 seat soaring auditorium combined with elements of large-scale conference center, performance space, and forum. We're proud to have played an important role in this crucial project for HBS, designed to have tremendous convening power to host countless events, performances, lectures, and more.