Boynton Yards
---
Boynton Yards, a 3.5-acre site, is located adjacent to cultural amenities at Somerville's Union Square and Cambridge's Inman Square, and less than one mile from Kendall Square, the epicenter of the biotech/life science industry. The mass excavation/building footprint is 118 ft. wide, 239 ft. long and has a depth that is on average between 33 and 38 ft., with the maximum depth being 43 ft.
---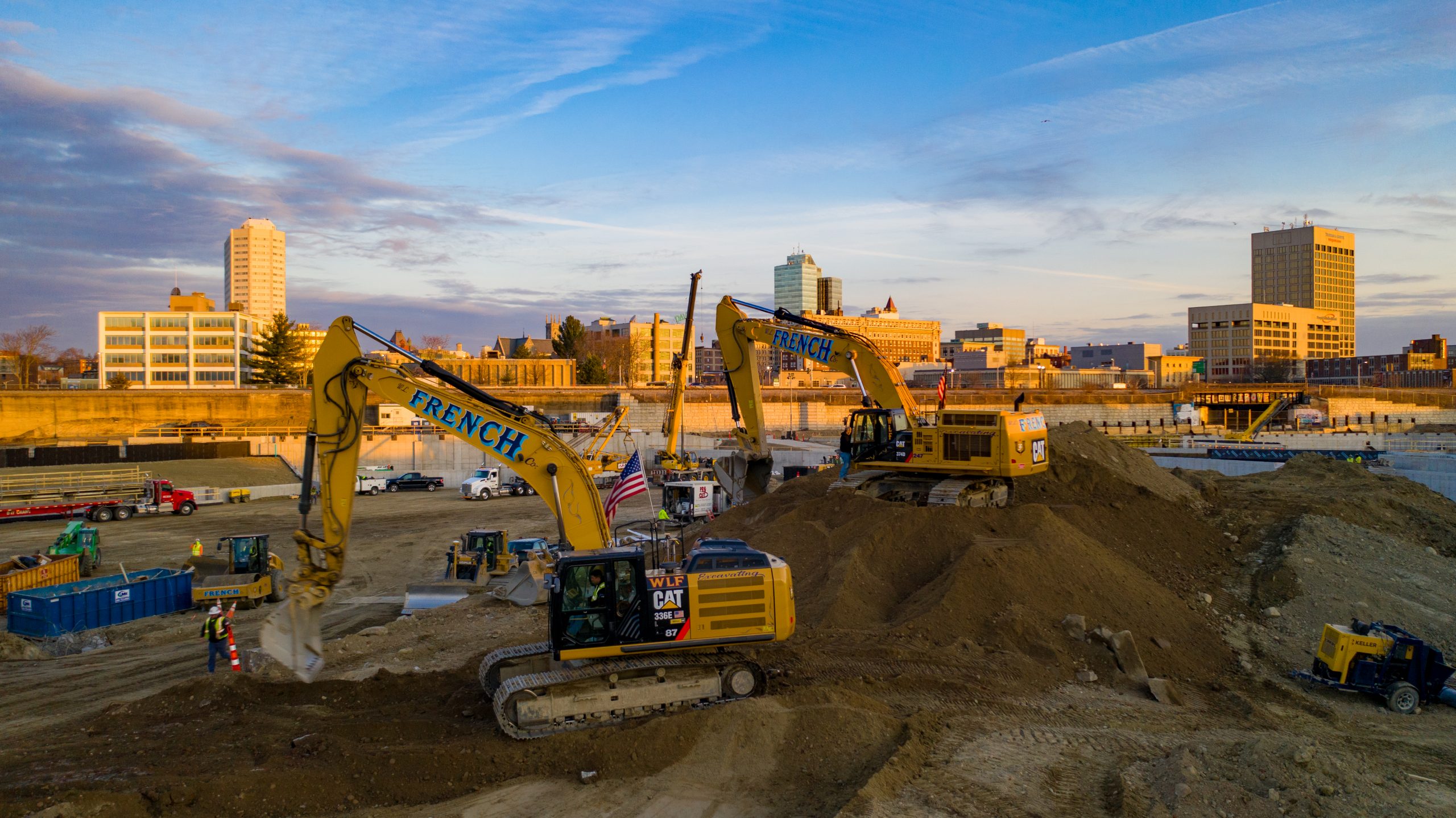 Polar Park
---
The new, multi-purpose stadium will be built on a vacant parcel of land in Worcester's Canal District and accommodate nearly 10,000 fans when it officially opens in time for the 2021 baseball season. Gilbane-Hunt, a joint venture, was selected as the builder of choice for this project in no small part due to their combined experience building Triple-A and Major League ballparks throughout the country, including Boston's iconic Fenway Park.
---
Belmont Middle & High School
---
Skanska USA Building recently awarded W. L. French the site enabling contract for the proposed renovations and expansion to Belmont Middle & High Schools. The work includes installing temporary site fencing and barriers, site demolition, import of 22,500 ton of material for create temporary work platforms and access for the follow on building construction. Major utility relocation work includes 4,000 LF of water pipe, 500 LF of sewer and 7,200 LF of underground duct banks. This project adds to our educational portfolio of work in the Town of Belmont having previously completed the site work for the Roger Wellington Elementary School and the Burbank Elementary School.
---
Klarman Hall at Harvard Business School
---
The scope of work includes Mass excavation for the 31,000 SF building up 35 feet deep supported using internally braced steel sheeting. Excavation and Soil Management required disposal of 75,000 tons of urban fill and natural soils. The scope also included Site demolition, relocation of existing 18" sewer and 36" drain lines that are up to 15 feet deep as well as installation new water, sewer, drain and electrical utilities and reconstructing an existing parking lot and access road.
---