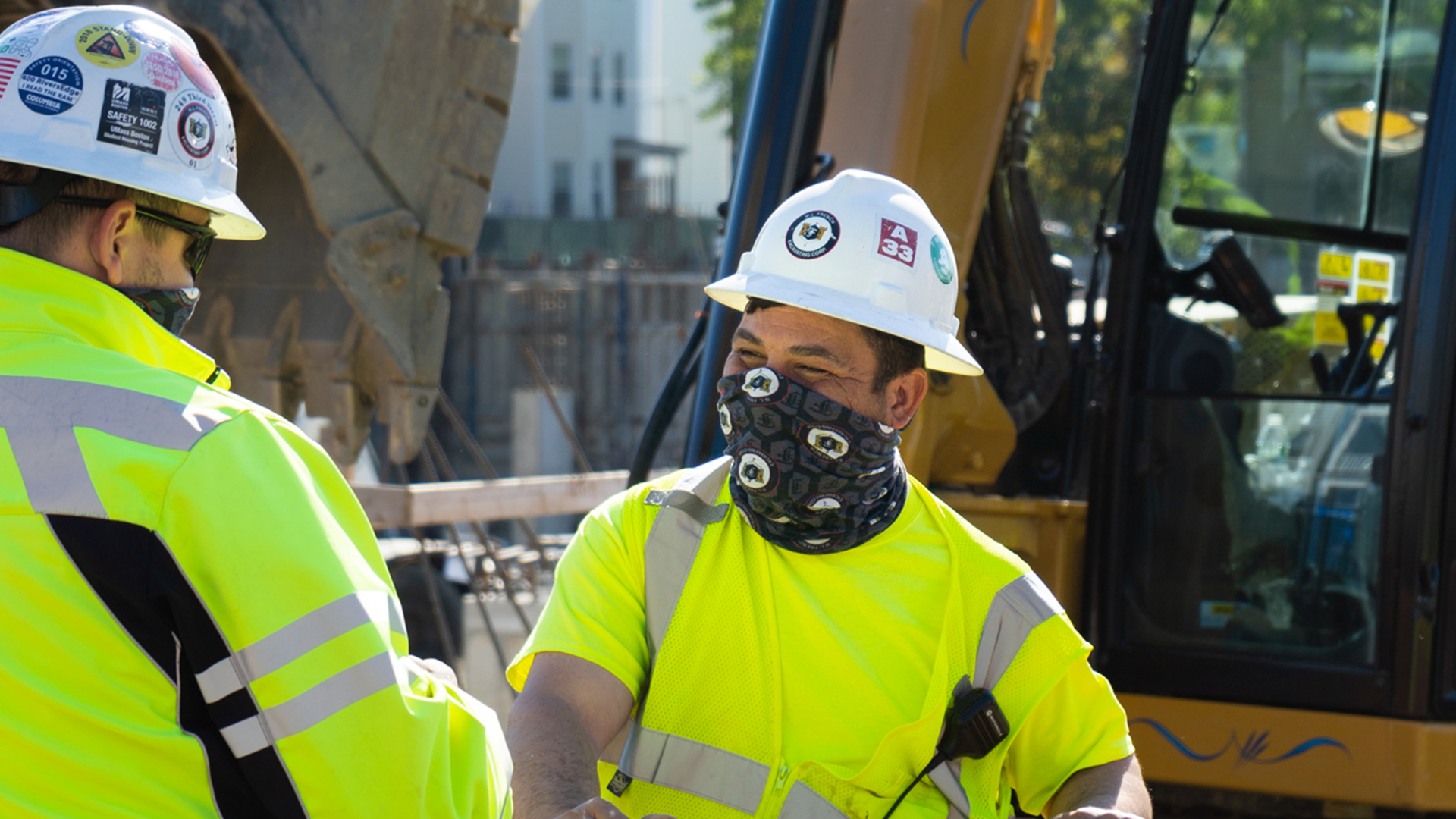 W. L. French Named in Top Privately Held Companies by Boston Business Journal
June 19, 2021
W. L. French Receives 2021 EBC Award For Outstanding Collaboration | Polar Park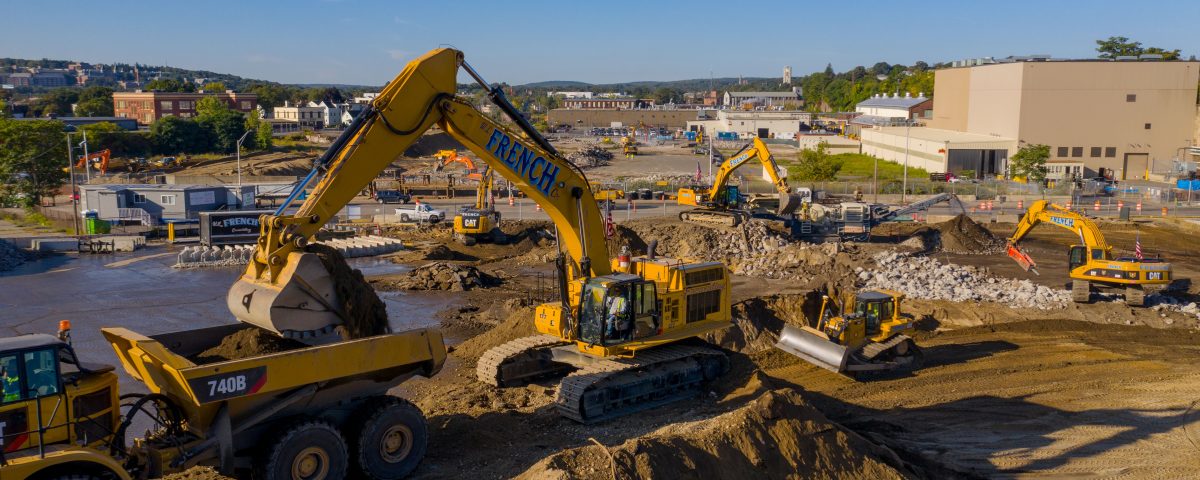 The Environmental Business Council on New England (EBC) is pleased to announce that the Polar Park project is the recipient of the 2021 EBC Nicholas Humber Environmental-Energy Award for Outstanding Collaboration.
Polar Park was a challenging urban renewal project that has revitalized over 18 acres of brownfields that sat vacant for decades in the heart of Worcester, MA. As an urban renewal project, Polar Park was led by the Worcester Redevelopment Authority (WRA) in partnership with the City of Worcester and the Worcester Red Sox, Triple-A affiliate to the Boston Red Sox, who have relocated from Pawtucket, Rhode Island. The brownfields redevelopment effort also involved coordination and compliance among seven Release Tracking Numbers (RTN) on record with MassDEP.
Over 150,000 tons of soil had to be excavated, managed, and transported. The cost of the brownfields assessment and remediation was supported in part by an Assessment Grant from the U.S. Environmental Protection Agency, and Cleanup Grant from MassDevelopment's Brownfields Redevelopment Fund.
The Ballpark will serve as a hub for community activity in the City, hosting 70 Minor Leagues Baseball games per year in addition to numerous other activities such as concerts, high school, and college sporting events, fundraisers for local community organizations and non-profits (including the WooSox Foundation), fireworks shows, and high school graduations. Numerous businesses already elected to move or expand to Worcester because of the presence of the Ballpark and the Worcester Red Sox, and more development in the Canal District is specifically expected to follow.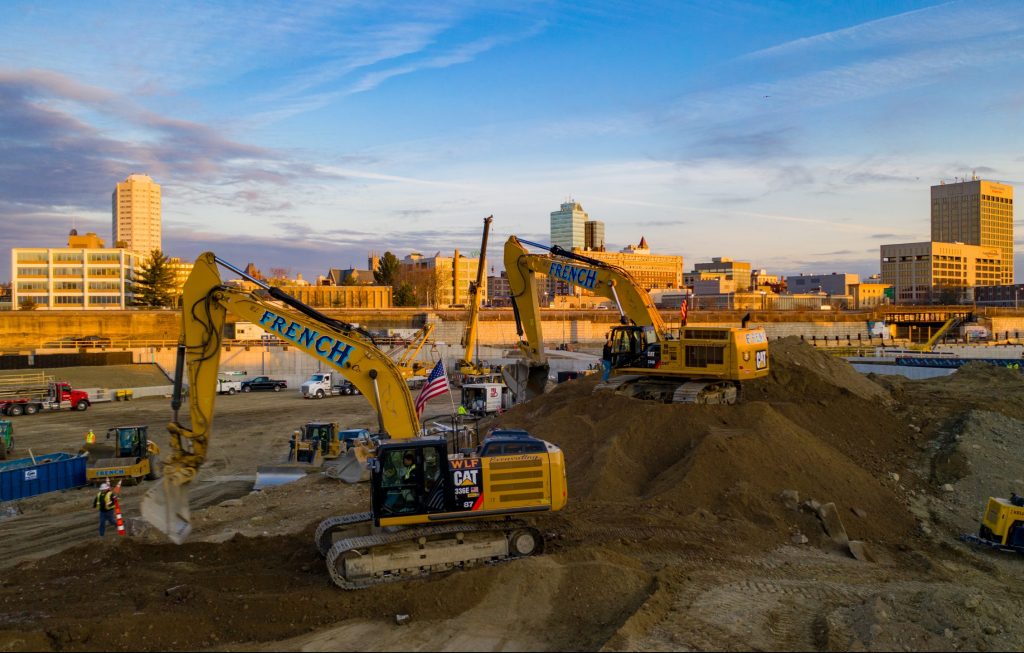 "It is a honor for our team to be recognized alongside the many other outstanding firms who participated in bringing this project in successfully and safely,"

– Bill French Jr.
"It is a honor for our team to be recognized alongside the many other outstanding firms who participated in bringing this project in successfully and safely," Said company President, Bill French, Jr. "The W. L. French crew should be commended for their diligent work on this large project that came with an extremely tight schedule that did not have room in it for the shutdown that COVID handed us. Superintendent, Jeff Emerson and Project Manager, Jimmy Ganiatsos, along with the many team members throughout every department within the company. Our entire team put forth a tremendous effort and it is nice that their hard work has been recognized. We are proud to be a part of this exciting project that will continue to revitalize the City of Worcester for years to come."